LED Upgrade Zero Upfront Cost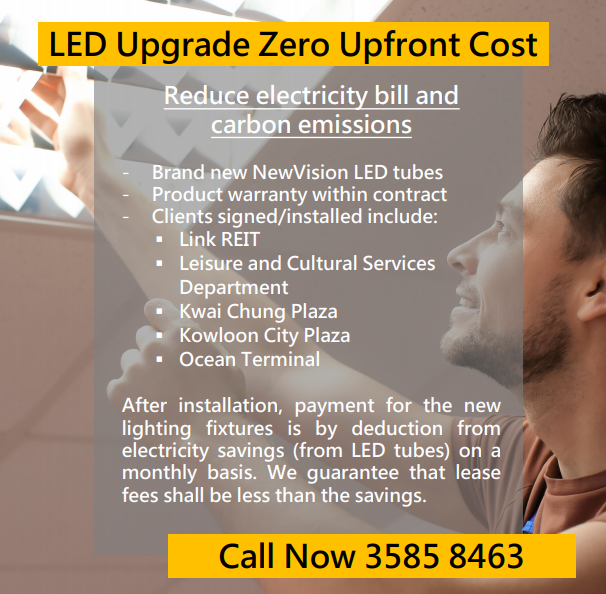 Case study – an office located in TST
• Installed 206 T8 tubes, after retrofit, for the same amount of
illumination (light), only 133 LED tubes were needed.
• Monthly electricity savings HKD1,404. Monthly payment is
HKD1,200 (guarantee less than the savings).
• Contract period is 3 years. Reduce 11,049 kg of CO2e.
• Client received HKD7,980 from CLP subsidy scheme.
• Zero upfront cost was incurred. After the contract expires, the
LED lamps will be owned by the client.