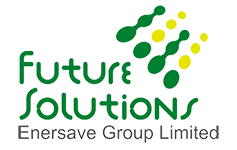 FutureSolutions was established in 2013 by a group of professionals specialising in energy and carbon reduction. We work to provide practical solutions to our clients. We strive for the best through technological advancement, integrity, and quality assurance and offer multi-discipline expertise to serve our clients over the world.
Our professional team of energy auditors, data analysts, engineers, and specialists helps customers optimise their energy usage. We provide precise energy analysis for customers and share proven energy-saving solutions and tactics.
Balance Wave Technology is a patented technology of KSE Co. Ltd., a global-saving and environmental-friendly company located in South Korea. The product "Energy Efficiency Solution (EES)" & BWTO are the flagship product line in KSE Infinity Pte Ltd, responsible for the Asia Pacific market and FutureSolutions is the distributor in China, Hong Kong, and Macau markets.
Major Clients list
• EMSD Hong Kong
• CLP
• CLPe
• Sinopec Group
• PetroChina Group
• Link Reit
• Kerry Properties Limited